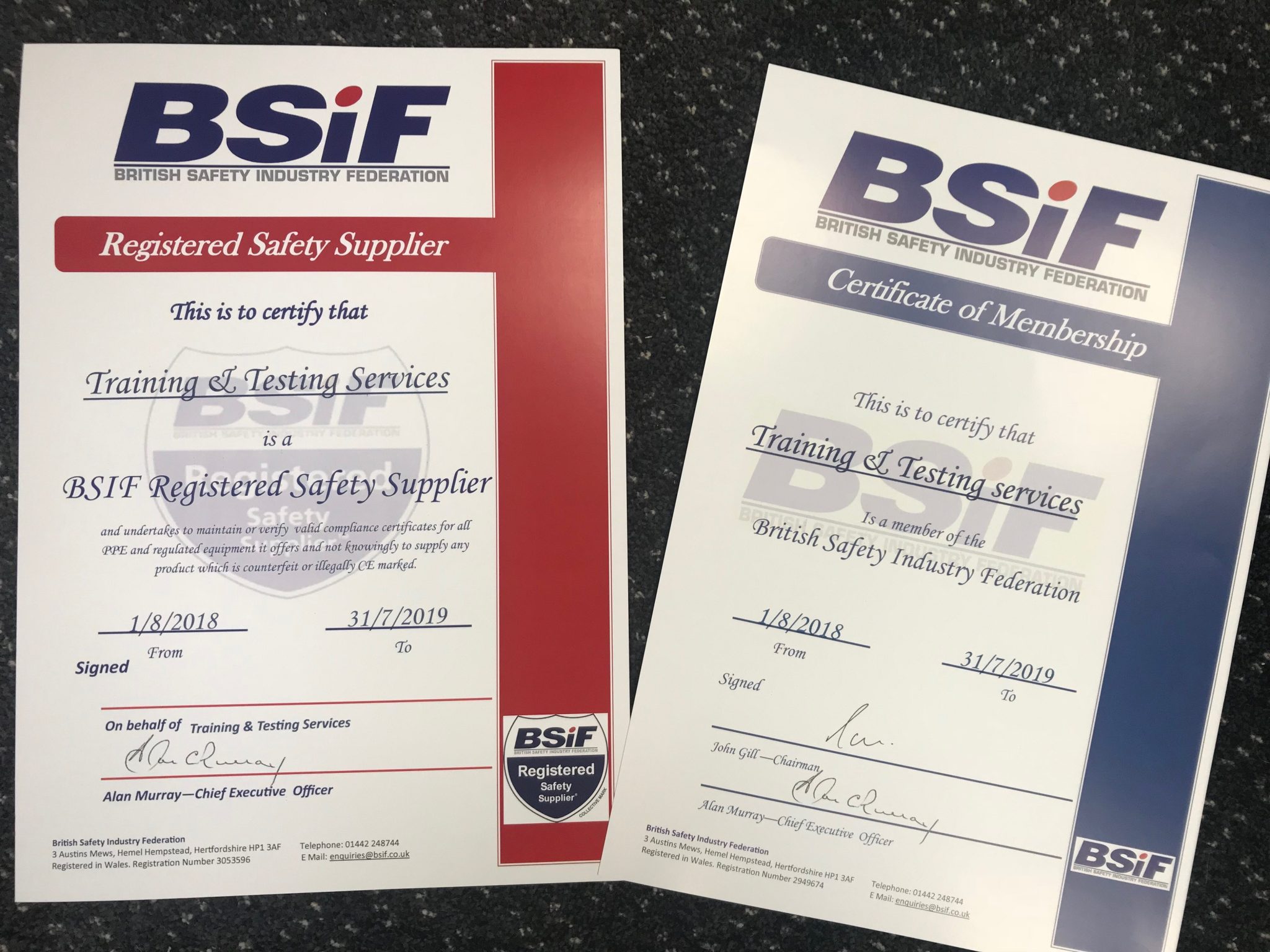 12 Jul

BSIF Membership and Registered Safety Supplier

Its Official! We are delighted to announce that Training and Testing Services have become a British Safety Industry Federation BSIF Member! We are a great advocate of providing a professional service. Our BSIF membership demonstrates our commitment to this.
Who are the British Safety Industry Federation?
BSIF is the UK's leading trade body within the safety industry. Manufacturers, distributors, test houses, certification bodies, safety professionals and service providers are all included in the members list.
Support and guidance on a wide range of occupational safety issues is their main aim.
The British Safety Industry Federation is the key independent voice representing the interests of the UK safety industry to a wide audience, including Government, its enforcement agencies, standards making authorities and safety equipment users.
Key benefits of using a BSIF member:
Membership demonstrates a strong commitment to safety and ethical trading.
Their strong links to government together with standards making authorities and safety enforcement agencies means that the Safety industry's voice can be heard.
By working closely with other industry stakeholders and safety equipment users, the BSIF and its members can deliver enhanced safety messages and contact opportunities to develop the market.
BSIF is able to support its members in export activities and exhibitions through UKT&I schemes. They also provide extensive networking opportunities with other BSIF members and industry stakeholders as well as training, accreditation and strong PR opportunities.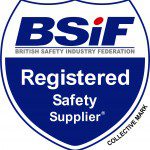 BSIF Registered Safety Supplier Scheme
In addition to our membership we are pleased to have been added to the Registered Safety Supplier Scheme.
Registered Safety Supplier Scheme
To meet the appropriate European standard all PPE must be correctly tested and certified.
Unfortunately, the quantity of non-approved product being sold into the UK is on the increase. Such products should not be used for business because they contravene safety legislation.
A number of items are available that claim CE approvals. In reality, they have not been appropriately certified. Even worse, some items are in fact counterfeits of existing products. In our experience these products just do not perform as they should, putting lives at risk and again exposing the user to prosecution.
To help combat this, the BSIF has created the Registered Safety Supplier (RSS) scheme. In order to display the scheme's logo companies have signed a binding declaration, stating that the safety equipment they offer meets the appropriate standards, fully complies with the PPE regulations and is appropriately CE marked.
Because many companies are BSIF RSSS registered it is becoming the hallmark within the industry. RSSS is increasingly asked for as a qualification in PQQ's (pre-qualification questionnaires) and Supply Accreditation. By displaying the RSSS shield companies are illustrating their credibility, trustworthiness and expertise in safety supply. This will increase as the number of user organisations and project specifiers who make it a condition of eligibility to supply PPE continues to grow.
As part of the RSSS we co-operate with independent auditors at intervals during our registration to confirm that we continue to abide by the commitment we have made.
Want to find our more information? Please contact us.