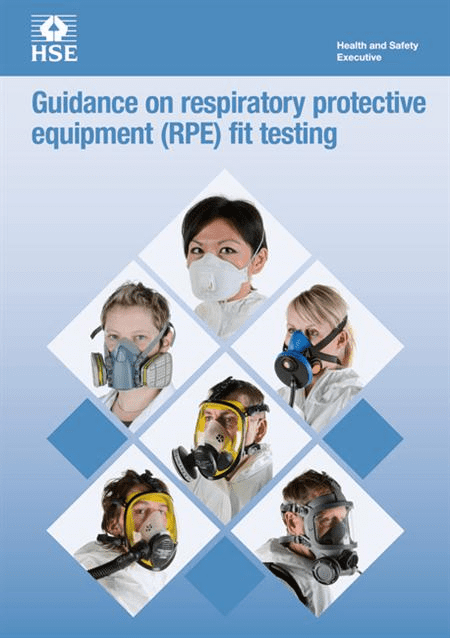 07 Mar

New Guidance for Face Fit Testing: INDG479

After an early start and a long drive to the NEC on 10th April, we now have access to the new INDG479 "Guidance on RPE  Fit Testing" and the BSIF (British Safe Industry Federation) companions for face fit testing.

Following the guidance is not compulsory and you are free to take other actions to comply with the law. But if you do follow the guidance you will normally be doing enough to comply with the law.

RPE by law (COSHH, CAR, IRR, CSR etc.) has to be both adequate i.e. it can protect the wearer from the hazards present and it must be suitable for the task, the environment and the wearer. To be suitable for the wearer it has to fit them and if it is tight fitting i.e. it seals to the users face then it has to be face fit tested to prove it fits.

The changes in the new INDG document from the previous O/C document 282/28 are not huge but please see below a few key points:
INDG479 still does not provide us with a definitive answer as to time periods for retesting, however the BSIF companion has recommended that we do it at least every 2 years.
INDG479 gives clear guidance on the various face fit test methods and they are:
Qualitative (taste test) this is a subjective test which relies on the expertise of the fit tester and the honesty of the test subject, this method can be used for disposable half masks and reusable half masks only.
Quantitative (APC, Ambient Particle Counting) this test is done using an ambient particle counting machine (TSI Portacount etc.) this is a more accurate and reliable way of face fit testing. The APC method is the preferred method of testing as it does not rely on the honesty of the person been tested. This method of testing can be used on all types of masks including disposable, reusable half faced masks, full face masks, SCBA etc.
Quantitative (CNP Controlled Negative Pressure) this method is not widely used in the UK, however, this method can be used to test all reusable mask types but not disposable masks.
The method of testing must be appropriate for the mask type and the fit test should be carried out in accordance with the protocols in INDG479 and must be carried out by a competent person. Competence can be demonstrated by achieving accreditation under the fit2fit accreditation scheme, however this is not compulsory but you must be able to demonstrate that your fit tester is competent.
We are fit2fit accredited for qualitative and quantitative (APC method) face fit testing, I have provided a link below to the new INDG479 document, please read it and if you require any further information or advice then please contact us.
http://www.hse.gov.uk/pubns/indg479.pdf
Links to the companions are shown below
https://www.fit2fit.org/wp-content/uploads/2019/04/Guidance-document-Qualitative.pdf
https://www.fit2fit.org/wp-content/uploads/2019/04/Guidance-document-Quantitative-APC.pdf
https://www.fit2fit.org/wp-content/uploads/2019/04/Guidance-document-Controlled-Negative-Pressure.pdf