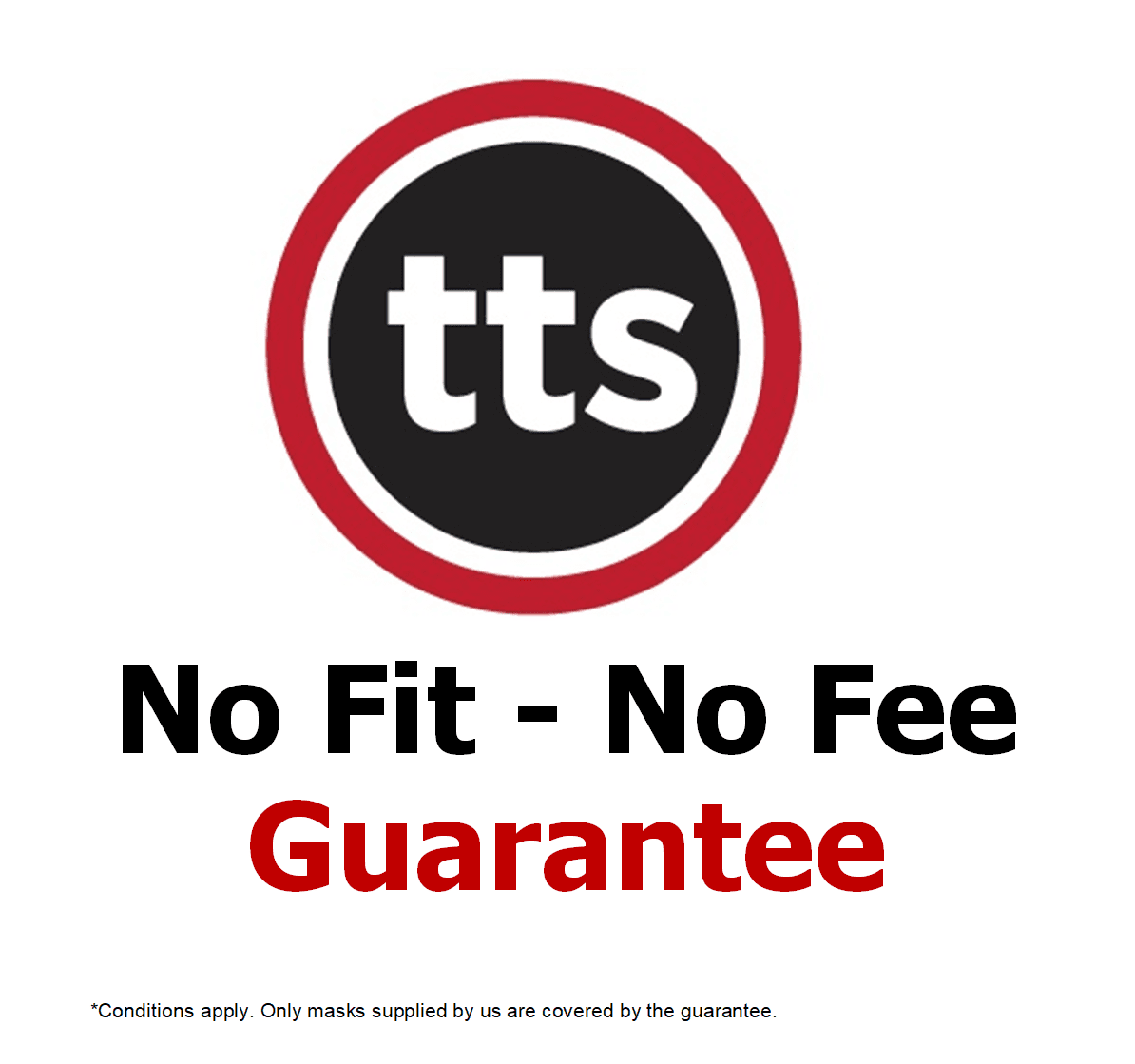 15 Apr

No Fit, No Fee Guarantee

Here at Training and Testing Services (TTS), we are delighted to launch our new No Fit, No Fee Guarantee for our face fit testing service.

In the last 12 months stocks of masks and respirators have seen a dramatic change. At the start of the COVID-19 pandemic we saw stocks of masks depleted. To the point that frontline NHS workers struggled to source a mask, let alone one that fit.

Fast forward 12 months, we are now in the secure position that mask and respirator supplies have stabilised.
Face Fit Testing
With this in mind, Training and Testing Services have launched a new concept to our face fit testing programme. Our No Fit, No Fee Guarantee has come from the confidence in our mask supplies. We only supply RPE from reputable suppliers. Suppliers such as Alpha Solway, Moldex and JSP who we have worked with for many years. The quality of the masks that we have means we are confident that we have a mask that will fit. In fact, we are so confident that we guarantee it.
No Fit, No Fee
If you book your face fit testing with us and we cannot get one of our masks to fit you, then you will not pay for that face fit test. Quite often we are contacted by companies who have not yet sourced their own masks. Rather than purchase masks that may not fit, or be suitable, we can help. We come fully equipped to conduct your face fit testing. We can leave you with masks that fit – all at a competitive price. All you have to do is provide clean shaven staff and we do the rest.
So. if you are looking for a face fit testing service with a no fit, no fee guarantee then contact us today for a price. Our fit2fit accredited team cover the whole of mainland UK. Alternatively. if you only have 1 or 2 people, why not send them to us in North Yorkshire.
Contact us today for details.