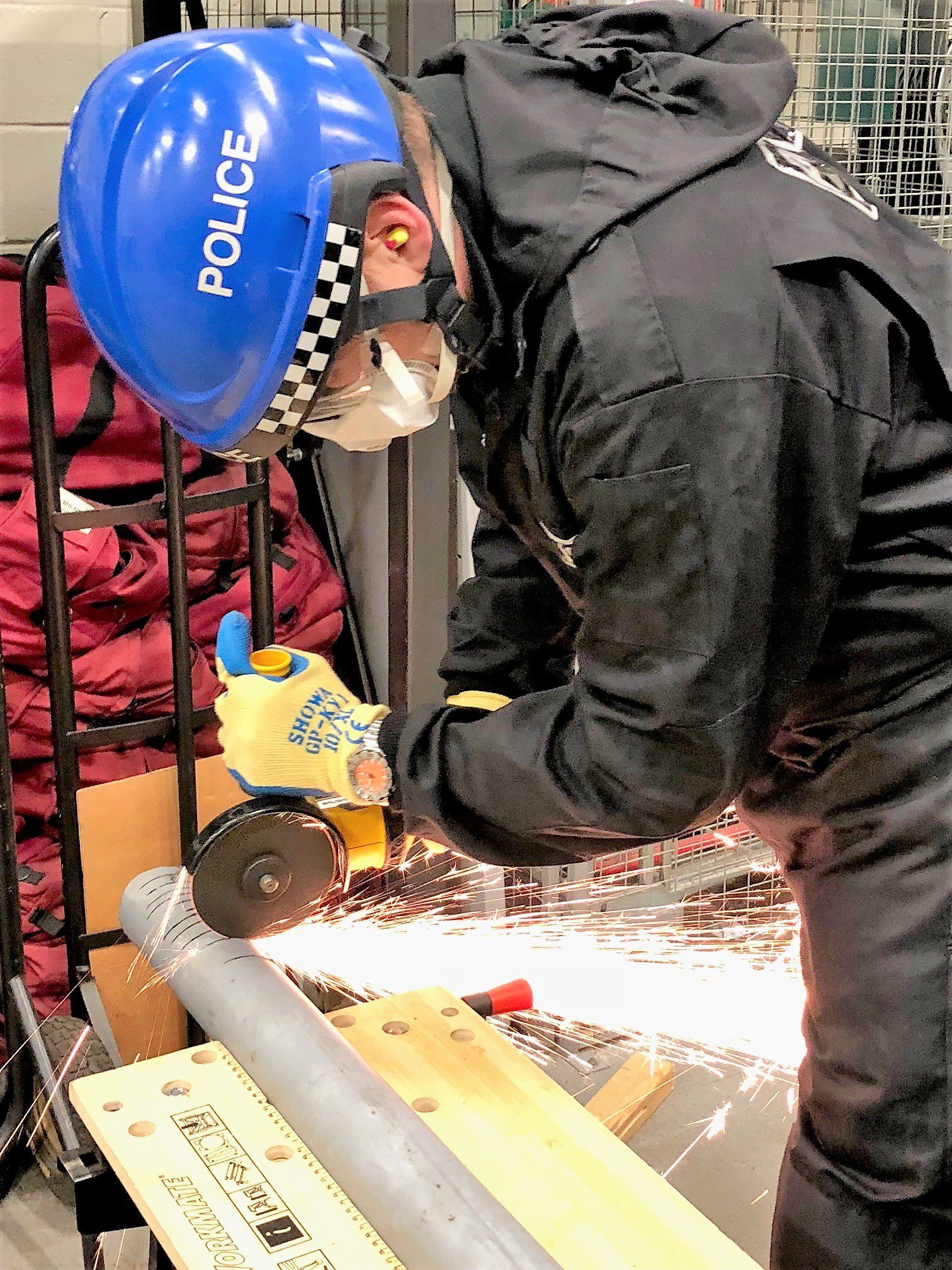 02 Mar

Getting the Right Abrasive Wheel Training

Getting the right abrasive wheel training course is important for the safety of both your employees and the general public.

You should only ever use an accredited training company to provide this, otherwise how do you know if your instructor is experienced in the use of abrasive wheel machines? what are they teaching? has anybody verified the course content to make sure that it is accurate and up to date.

Is the training provider just using a generic abrasive wheel training course which probably has heavy angle grinder content but you use pedestal grinders? It is vital that the course content and instructor experience is matched to the types of abrasive wheel machines that you are using.

We have several different versions of our abrasive wheel training course which are aimed at the different wheel and machine types e.g training just for angle grinders, petrol cut off saws, angle grinders & pedestal grinders, precision grinders etc.

We only use our own individually accredited instructors and allocate the instructor not just based on availability or location but on the background and particular skills of that instructor i.e have they any experience in precision grinding?

We provide abrasive wheel operator training courses and train the trainer courses which are tailored to meet your specific needs. For example, we have provided bespoke operator and instructor training packages for Fire Service USAR (Urban Search & Rescue) teams and to Police Forces for MOE (Methods of Entry) training and protester removal.

We have worked hard to make sure that what we do is right and to improve the standard of our abrasive wheel training courses. We are proud to be one of only a handful of abrasive wheel training companies in the UK who have been granted accreditation by the BAF (British Abrasives Federation).

The BAF training accreditation scheme identifies and accredits only those organisations that conduct operator abrasives safety training to the highest possible standards and differentiate them from the less professional offerings.

When choosing a training provider it is vital that the decision that you make is not based on cost, buy cheap buy twice!

Ask yourself:
is the training provider accredited for this type of training?
has the course content been checked for accuracy?
is the instructor experienced with the types of machine that you use?
will the course content be matched to the types of machine that you use?
Abrasive Wheel Operator Training is essential to ensure that operators have the information and skills necessary to allow for the safe use of abrasive wheels.
This training is an important part of accident prevention, and it helps to protect both the operators and those around them and it is vital that you get this right.
We have a wealth of experience at providing abrasive wheel training courses, and offer a range of courses with varying lengths and intensity to help make sure that you are fully prepared to use your abrasive wheel equipment.