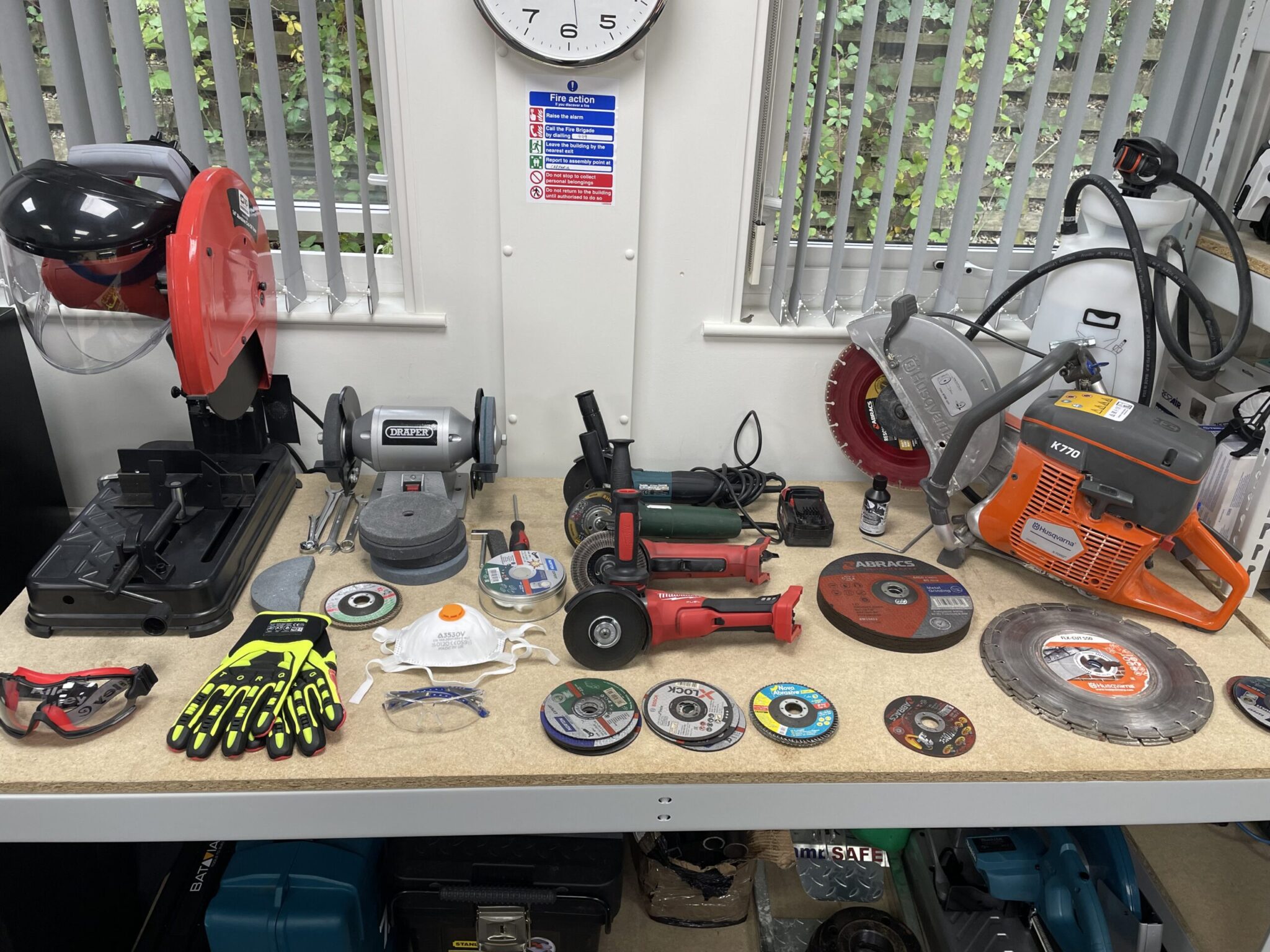 19 Nov

Machine Specific Abrasive Wheel Training

So, why have we created a blog about machine specific abrasive wheel training?

The dreaded COVID virus found its way into the Wood household 2 weeks ago. Initially it was only my 9-year-old son who tested positive but 1 by 1 over the next few days the entire house tested positive too.

The first few days of COVID for me, were a bit rough. But, I clearly came away from it better than some people have, so I count myself very lucky.

Once I was feeling better it dawned on me that I am now stuck at home for at least another week (with my wife, 2 kids and 2 spaniels that can't be walked!!), unable to go nowhere and needed something to do.

So, naturally, I fired up my laptop and started to look at updating our Abrasive Wheel Training courses,
Who are Training and Testing Services
We are one of the leading accredited abrasive wheel training providers in the UK and have been for over a decade now. But that doesn't mean that we don't keep looking at how we can improve what we do.
A vast majority of training providers use a 1 size fits all approach to abrasive wheel training. Meaning that no matter what machine types you use, they deliver the same content regardless.
This is not an approach that we use. We already had several different courses available to suit the different machine types, but we needed more.
We are 1 of only 2 training companies in the UK who are accredited by the British Abrasives Federation (BAF) to train on all abrasive wheel types, so I had my work cut out.
What Abrasive Wheel Training Do We Offer?
So, the first thing to do was look at what courses we already had, for what machines. I had to update the material, and then write new content for the machine specific types that needed to be added.
The machine types are:
Angle Grinder
Petrol Cut Off Saw
Bench & Pedestal Grinders
Precision Grinders, Surface, Cylindrical etc.
Chop Saw
Die Grinder
Floor Saw
We now have individual courses for the machines listed above. But it doesn't stop there. We know that most people use more than one abrasive wheel machine type. So, the next challenge, was to combine the courses together to create even more courses.
These are just a few examples:
Angle Grinder & Bench/Pedestal Grinder
Angle Grinder, Bench/Pedestal Grinder & Die Grinder
Petrol Cut Off Saw, Floor Saw & Angle Grinder
Chop Saw & Bench/Pedestal Grinder etc.
So, after nearly a week in solitary confinement. We now have 14 different, machine specific abrasive wheel training courses. This number will increase over time as more variations are required.
Abrasive Wheel Practical Assessments
The practical element of abrasive wheel training is something that is often overlooked by training providers and employers alike.
Practical assessments should be an integral part of an abrasive wheel training program. How else can we prove that the operators are competent?
We offer 2 options for abrasive wheel training a half or a full day's training.
On the half day course, we can't do the practical assessments for you, but we can do the preparation work and provide you with the tools to do them yourself.
Our full days training includes us carrying out the practical assessments on your behalf. But again, we will also provide you the tools to do them for yourself going forward.
Contact Us
If you would like to learn more about our training, require a quote or just need more information please feel free to contact our friendly team using our contact page or drop us an email – [email protected]