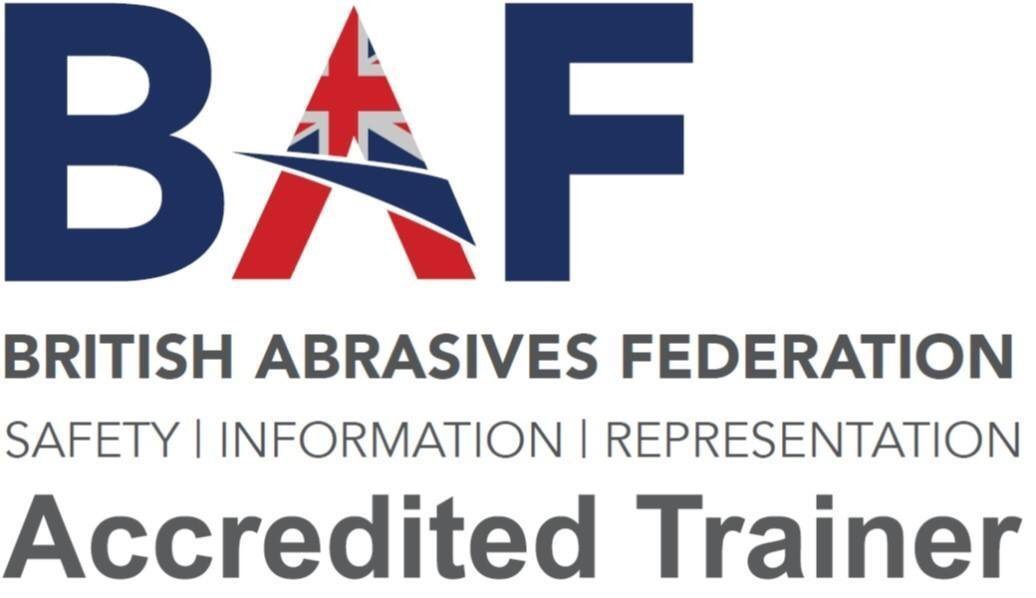 11 Feb

Who Are The BAF

The BAF (British Abrasives Federation) are the sole UK accrediting training body for the safe use of professional abrasives. They also represent a range of abrasives manufactures and distributors present in the UK, giving them a voice on the European and Global abrasives stage.
BAF Accreditation
HSG17 – Safety in the Use of Abrasive Wheels is the HSE guidance relating to Abrasive Wheels. The BAF is the only accrediting body cited in the guidance document. Training and Testing Services are proud to be one of the original training companies. With 18 companies accredited in the UK.
Our trainers are experienced machine operators and qualified trainers. Currently we are 1 of only 2 companies in the country to be able to deliver BAF accredited training on all abrasive wheel types. In addition to this we are certified to deliver abrasive wheel train the trainer courses.
Training
The British Abrasive Federation recognise that even the safest product can cause injury or death if used incorrectly.
Examples of incorrect abrasive usage are:
used without proper machine guarding
over-speeding
lack of personal protective equipment
incorrect mounting.
Therefore not only is it a legal requirement under the PUWER 98 regulation that specifiers, buyers and operators using abrasives are trained in their safe use, it is also essential that this training is carried out to the highest possible standard.
With this in mind, in 2009 the BAF introduced the Operator Training Course Accreditation Scheme to ensure that accredited trainers meet this legal requirement
If you are looking for a training provider then you can find a list of accredited trainers here. The BAF offer 3 types of accreditation: Precision, Coated, Hand Held and Bench.
Every company lists which accredited training they can offer.
Training and Testing Services tailor the training to your specific needs. Accredited for all types of machine, we also have bespoke training packages to cover whichever variation of abrasive wheel equipment you use.
Contact Us
Please contact our helpful team for more information on the BAF accredited training we offer. Contact us via our secure page or drop us an email at [email protected]