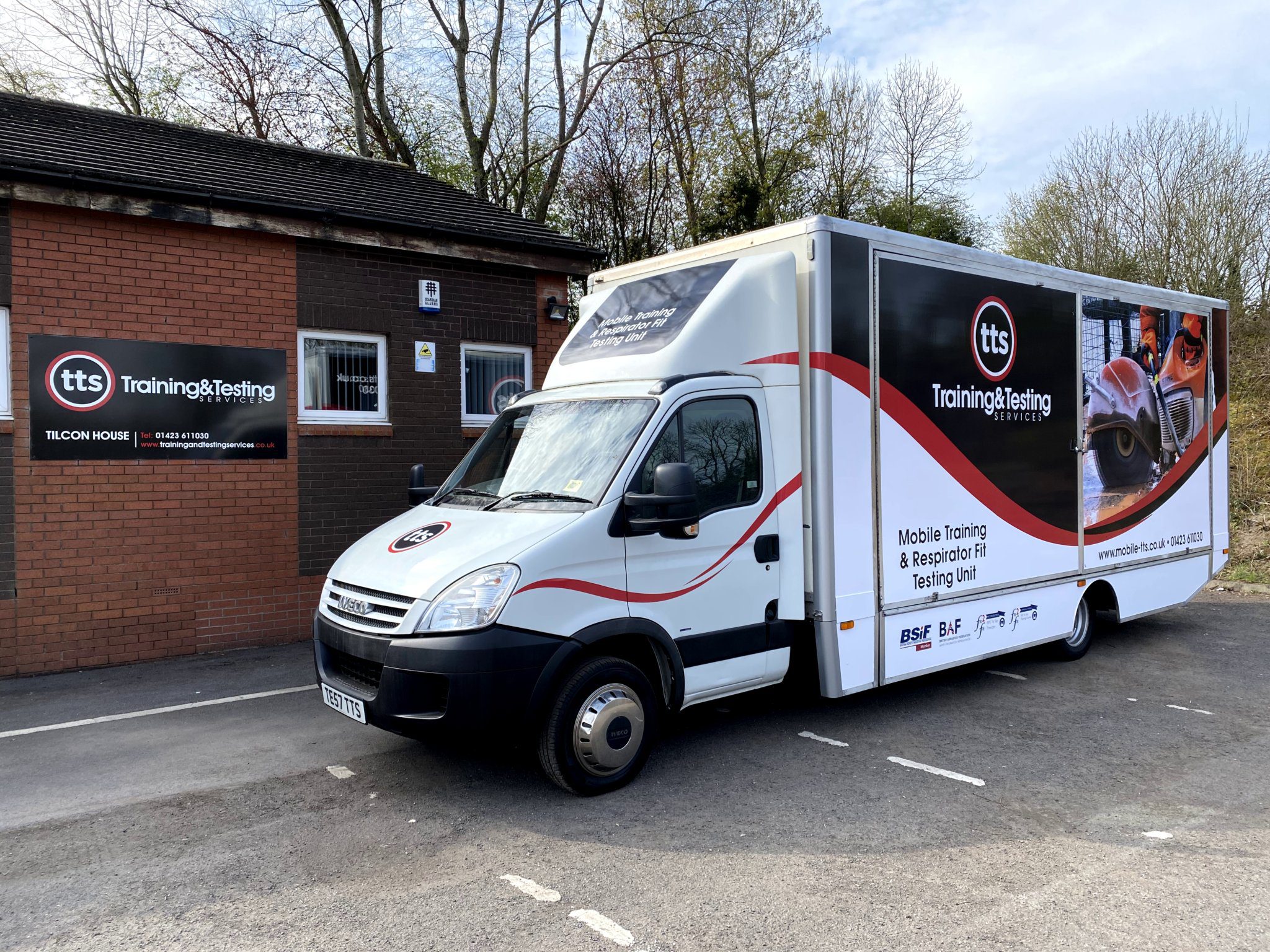 24 May

TTS Mobile is On The Road

TTS are now mobile! About 3 years ago, Dave – my business partner, training manager and husband had a crazy idea. Never in my wildest dreams did I ever think it would be a reality. Yet here we are in May 2021, launching Mobile TTS.
What is Mobile TTS?
Mobile TTS is a mobile training and respirator fit testing unit. This purpose built unit is capable of offering a mobile classroom and mobile respirator face fit testing facility which is brought to your site/premises. Why not take a look at our video to find out more.
Why Did TTS Go Mobile?
We have always liked the idea of being able to bring our services to the customer in a self contained unit. In 2020, when Covid hit, it became apparent that there was an even greater need to be able to provide suitable Covid-Secure training and respirator fit testing facilities. That is when we went to work on our plan, we wanted to find the right vehicle for our needs, not just a place where we can conduct face fit testing, but a place where we have purpose built test stations and the ability to conduct training in a mobile classroom.
What are the benefits?
Our vision was to be able to bring the classroom or test stations to you. Our mobile unit has many benefits:
Onboard generator, you don't have to supply us with power.
Heated and air conditioned unit.
We train or test your staff, on your site, with minimum disruption.
Capable of conducting up to 40 face fit tests a day using 2 face fit testers.
Based on current COVID-19 restrictions and social distancing, Mobile TTS can train 4 people at a time
We will cover almost anywhere in Mainland UK, our team will travel to you, some geographical restrictions apply.
Strict COVID-19 measures are in place – we are COVID secure.
Which services are available?
All our services are available with TTS Mobile. See a full list below:
Fit2Fit approved face fit train the tester both Qualitative & Quantitative methods.
BAF accredited abrasive wheel operator courses.
Abrasive wheel train the trainer courses.
Fit2Fit Accredited Face Fit Testing – up to 40 face fit tests per day.
Safe working at heights training.
Manual handling course.
How do I book Mobile TTS?
Booking the TTS mobile unit is simple. Contact us using our secure contact form. Give one of our friendly team a call on 01423 611030 or drop us an email at [email protected]. Alternatively, if you would like to find out more details about Mobile TTS, why not visit the webpage: www.mobile-tts.co.uk