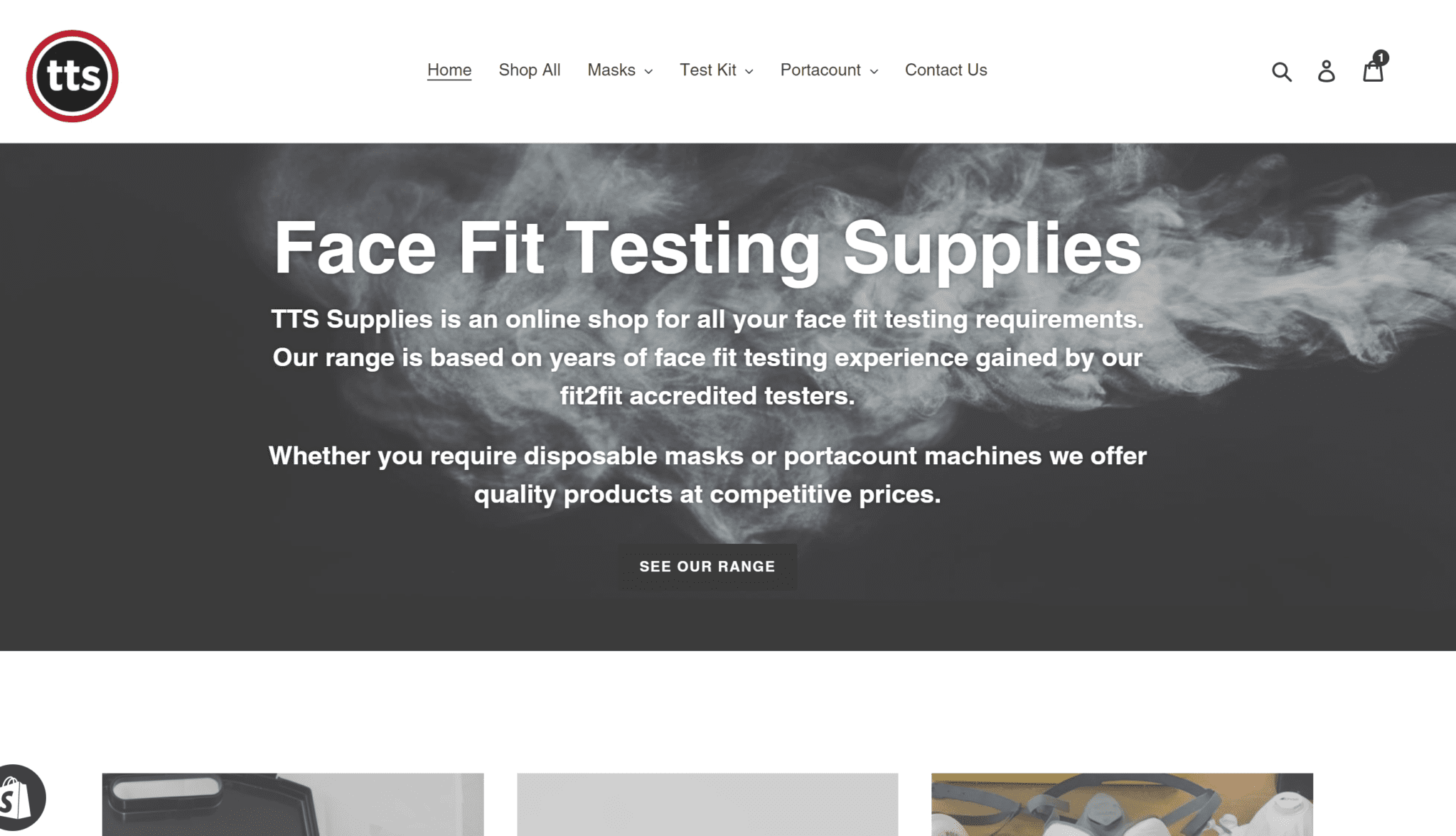 10 Jul

TTS Supplies

I made time this week in our busy schedule to create a new online shop.

TTS Supplies offers a range of products for all your face fit testing supplies. Our fit2fit accredited testers have tested thousands of people over the years. It is this knowledge that means we can offer tried and tested products used by our own team in our fit2fit accredited testing and our fit2fit approved training sessions.

Whether you require face fit testing kits, bitrex, saccharin, disposable masks, reusable respirators or portacount machines we offer quality products at competitive prices.

TTS Supplies is part of the TTS family.

Training & Testing Services is the training arm of our business. As a fit2fit accredited and approved company we have trained and tested thousands of people. Through this experience we know what works when it comes to face fit testing.

The COVID-19 pandemic has seen a national surge in our industry, not just for our services, but for quality, compliant products, something which is proving difficult to find.

The products we offer are tried, tested and fully compliant.

Giving you peace of mind at a competitive price.

TTS Supplies is a business to business website. Designed for bulk mask orders, to enable you to stock your own masks without fear of running out.

We are proud to work with some of the UK's leading manufacturers. You will be able to see products from Alpha Solway, Moldex, TSI, JSP and our very own TTS Test Kit.

Don't just take our word for it, why don't you have a quick look at what we have in store.