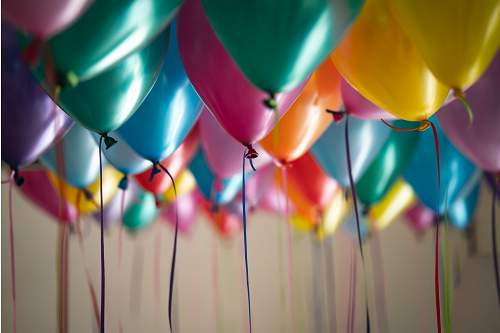 29 Aug

12th Birthday
Training & Testing Services – 12th birthday
As we approach our 12th birthday (on 1st September) we reflect, not only on the last year, but all the previous years.
Having originally set up our business in a double dip recession it is quite ironic that some 12 years later the economy is suffering.
Covid-19
Who could have foreseen what 2020 would bring? Whilst we are still in the midst of the COVID-19 outbreak we have seen an enormous surge in business.
We have experienced some of the most harrowing times in our professional careers, not just since the inception of our business, but of our working lives. We have worked with and assisted frontline NHS workers and private hospitals. Offering our face fit testing services and supplies at times when all credible stocks of masks and fit testing equipment had been depleted. We were days away from shutting our business, having gifted any spare supplies (including our training equipment) to NHS trusts just so they could be protected.
Would we change the last year? Possibly. Would we have acted any differently? Not at all. As a team, all the staff at Training and Testing Services have worked tirelessly. In fact, at the peak of the pandemic it was not unusual to be working 16 hours a day, 7 days a week.
However, we know that we did the best we could for everyone on the front line and we have continued throughout with the same mentality. We can hold our heads up high, knowing we never once profiteered from this situation, in fact we dropped our prices, worked longer hours and trained and tested more people than we would have done normally in a day. We gifted test kits, testing solution and masks and worked for free.
We worked for NHS trusts, private hospitals, hospices, NHS Dentists and due to numerous recommendations from previous trainees, we were even approached by Health Education England to conduct their Yorkshire and Humberside work. We have been proud to be involved and assist all these organisations with their face fit testing and training requirements.
Fit2Fit Approval
Despite the long hours we have still been able to prepare and submit our training to BSIF (British Safety Industry Federation) and we are delighted to have achieved fit2fit approval of our training course in the qualitative method (train the the tester). Which is testament to the quality of the face fit training that we do. We are proud to have fully qualified fit2fit accredited testers who can conduct qualitative and quantitative face fit testing. and now in addition to this we offer fit2fit approved face fit training. We have not stopped there and hope for more exciting announcements in the coming months.
Fake Masks
During the pandemic, we have seen hoards of companies set up to sell RPE (respiratory protective equipment). Companies, who before now, had never even used a piece of personal protective equipment, let alone be experts in the field. This saw a huge rise of non-compliant and counterfeit face masks (or fake masks as we referred) hit our market.
In fact, just last week, one of our customers who we were training up to do their own in-house face fit testing had fallen foul of the same mistake. They had used their usual trusted supplier. A supplier who they had used for years… not for face masks, but they had used for years all the same. The problem is, that these suppliers, who usually sell you your stationery, hand sanitisers, cardboard boxes, or even your office furniture are new to this. Their main mistake is that they do not know the law. If they sell you non-compliant masks, then they will be liable.
Spotting the fakes has been extremely difficult at times. We wrote a blog about how to spot a fake mask back in May. The process of checking a mask is a really time consuming process, but a necessary one. In short, unless your supplier can provide an EU declaration of conformity then don't buy the mask. Even once you receive the EU declaration of conformity be sure to check it is real. There have been some very convincing counterfeits out there. In a time when masks are still in short supply there are people out there still looking to profiteer and also will sell you a mask at any cost – even if it risks the lives of you or your colleagues. It is not worth it, unless the seller can prove the mask is compliant DO NOT buy it.
TTS Supplies
Based on the countless fake masks that our customers have been subjected to, we decided to launch our own online shop. TTS Supplies was set up to provide face fit testing customers, an online shop for all your face fit testing supplies. All our products are based on years of face fit testing experience. We know what works and what doesn't and we only sell quality, compliant products which have been tried and tested. In addition to this, we only sell at realistic prices. During the pandemic some stock has been air freighted. In this instance, we ensure we only make pence on the products to keep the prices as realistic as possible. Whether you are looking for face fit testing kits, bitrex solution, saccharin solution, masks, portacount machines and more, take a look at our online shop. All in stock items are despatched on next working delivery.
TSI Portacount Machines
We are delighted to be working with TSI and we now sell TSI portacount machines and accessories/consumables. This is perfect for our quantitative train the tester customers. All our trainees will receive discount on their portacount machine purchase on completion of one of our training courses. Extra discount is offered if you order your machine at the time of booking which is great benefit to anyone looking to start quantitative face fit testing. The TSI portacount machines are used by our own fit2fit accredited testers when conducting quantitative face fit testing for our own customers. The machines offer excellent performance and are highly recommended by our team.
BAF Accredited Abrasive Wheel Training
Having spent much of the last 6 months concentrating on face fit testing, we have now revamped our abrasive wheel training. The training we deliver was always to the highest possible standard however, this needed to be adapted with the new restrictions and guidance in place. We recently launched our blended training courses which means that we can still deliver the highest quality of training through a combination of online training and face to face practical assessments. The courses delivered last week were very well received and the new style teaching is working well. So whether you require angle grinder training, bench grinder training, precision grinder training or more, we can help and you can be safe in the knowledge that it is delivered with strict COVID-19 precautions in place to ensure the safety of your trainees and our BAF accredited instructors.
Prefer to learn to deliver your own abrasive wheel training programme? If you have experience of abrasive wheels and would like to attend our BAF certified train the trainer course contact us for details.
Thank you
I am out of breath just typing this blog, so if you made it this far, first of all thank you! But a massive thank you needs to go to all our customers, past, present and future. Without any of you we would never have got this far – celebrating our 12th birthday. There has been blood, sweat and tears. We continue to strive to offer the best service that we can, but none of this would be possible if it wasn't for you, reading our blogs, emailing us, phoning us, completing our contact forms, liking our tweets, following us on Facebook and checking out our YouTube videos, so thank you for all of it.
What does the coming year bring? Well, we haven't finished yet, we still have a few things bubbling away and be sure to check out our future blogs for more information. In the meantime, take care and stay safe.