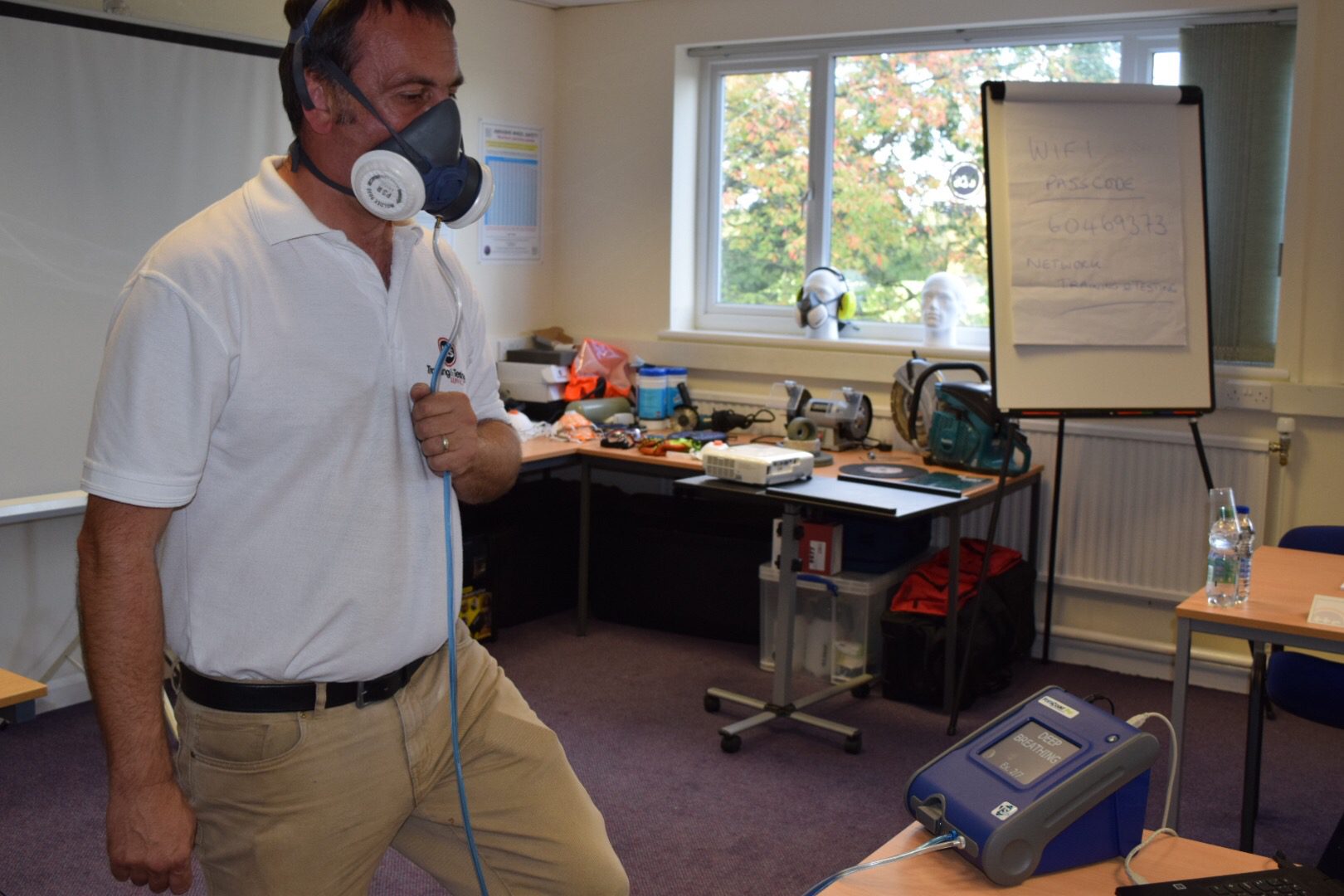 13 Nov

Facial Hair and Tight Fitting RPE
So, what effect does facial hair have on tight fitting RPE (Respiratory Protective Equipment)?
The subject of face fit testing brings a whole host of questions from our customers.
Do I have to be clean shaven?
I'm only wearing the mask for a short time, do I really need to have it tested?
Is face fit testing necessary?
These questions all have a "yes" answer. However, the effect that facial hair has on tight fitting RPE is not a yes or no answer. In fact, often people say I had a shave yesterday, or I don't grow much stubble. We can only conduct a face fit taste on clean shaven people. The reasons for this are due to the effect that stubble has on the ability of the mask to do its job.
We recently decided to answer the all important facial hair question by demonstrating with some face fit tests ourselves. The results speak for themselves. But don't just take our word for it, watch the video yourself.
As explained in the above video we used the Alpha Solway 3030v and the Moldex 7000 series (in this instance the medium mask Moldex 7002) to see the effect of facial hair and tight fitting RPE . Both are amazing respirators and both perform exceptionally well. However, you can see the results are drastically reduced when facial hair is present. This is why the HSE state that you must clean shaven. You cannot afford to put yourself or your workers at risk for the sake of facial hair.
Overall there are currently approximately 12,000 deaths each year due to occupational respiratory diseases, about two-thirds of which are due to asbestos-related diseases or COPD. In addition, there are about 35, 000 people who worked in the last year, and 130,000 who had ever worked who currently have breathing or lung problems they thought were caused or made worse by work and a further estimated 13,000 new cases.
(Source: HSE http://www.hse.gov.uk/aboutus/occupational-disease/respiratory-disease.htm)
Importance of Shaving
Protection is very important. Shaving exceptions include medical reasons, religious reasons or just vanity. You must speak to your employer if you have a valid reason not to shave. A face fit test cannot be conducted. In this instance, one option available is a powered hood which protect workers without the need to be clean shaven or a face fit test.
If you have masks or respirators that have not been tested, contact us today to arrange face fit testing on your site. Or send your staff to us. Our friendly team will be able to assist.
Need a solution for facial hair? We would recommend a powered respirator. 
Having read our blog about facial hair and tight fitting RPE if you have any questions relating to our training or testing services please do not hesitate to get in touch.